Add to My CookBook
Sauces can be made of any vegetables, fruits and nuts you can imagine. Its matter of understanding the intrinsic taste and texture of each item in the recipe.
Basic ingredients you require are the use of some form of oil, a cream base, a sweetener if requires, lemony flavour and salt etc.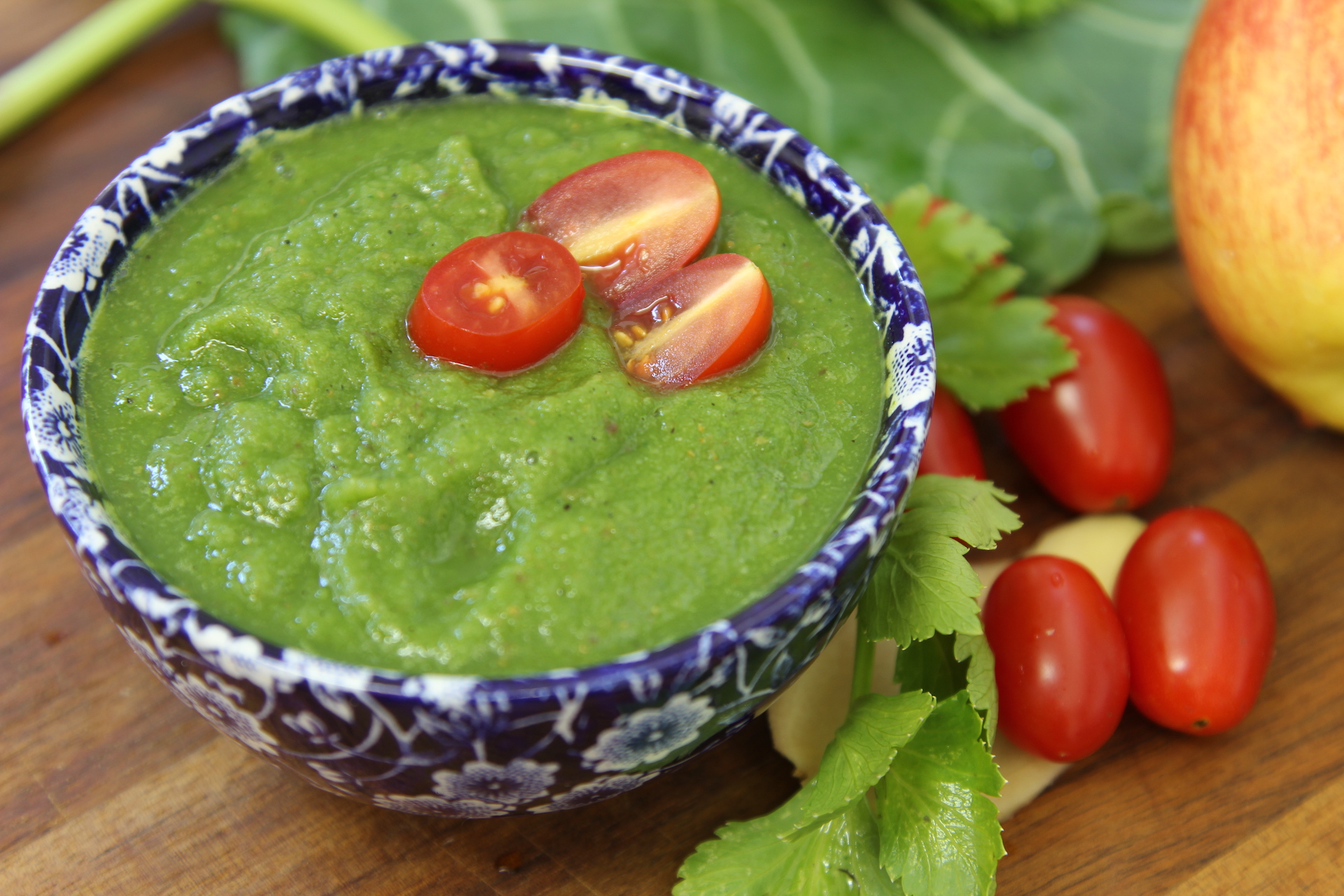 Print Recipe
Ingredients
2 kales leaves

1/4 pineapple skinned

1 apple whole

2 stalk of celery

10 sprigs of coriander leaves with roots

Salt to taste

Dash of Black or White Pepper

Juice of 1/2 a lemon

1/4 coconut oil, or use any oil of choice
Instructions
2
Wash and chop all veggies, fruits.
3
Drop into a mixer or blender and whisk it until smooth.
4
You can garnish with cherry tomatoes, nuts or fruits.
5
Use it as a dip, sauce or spread.
Notes
Instead of using kale leaves, use Zucchini, Steamed broccoli, pumpkins, Sweet potatoes, carrots.