Add to Favorites
You can use the simple and easy sauce as a dip for a salad topping or spread.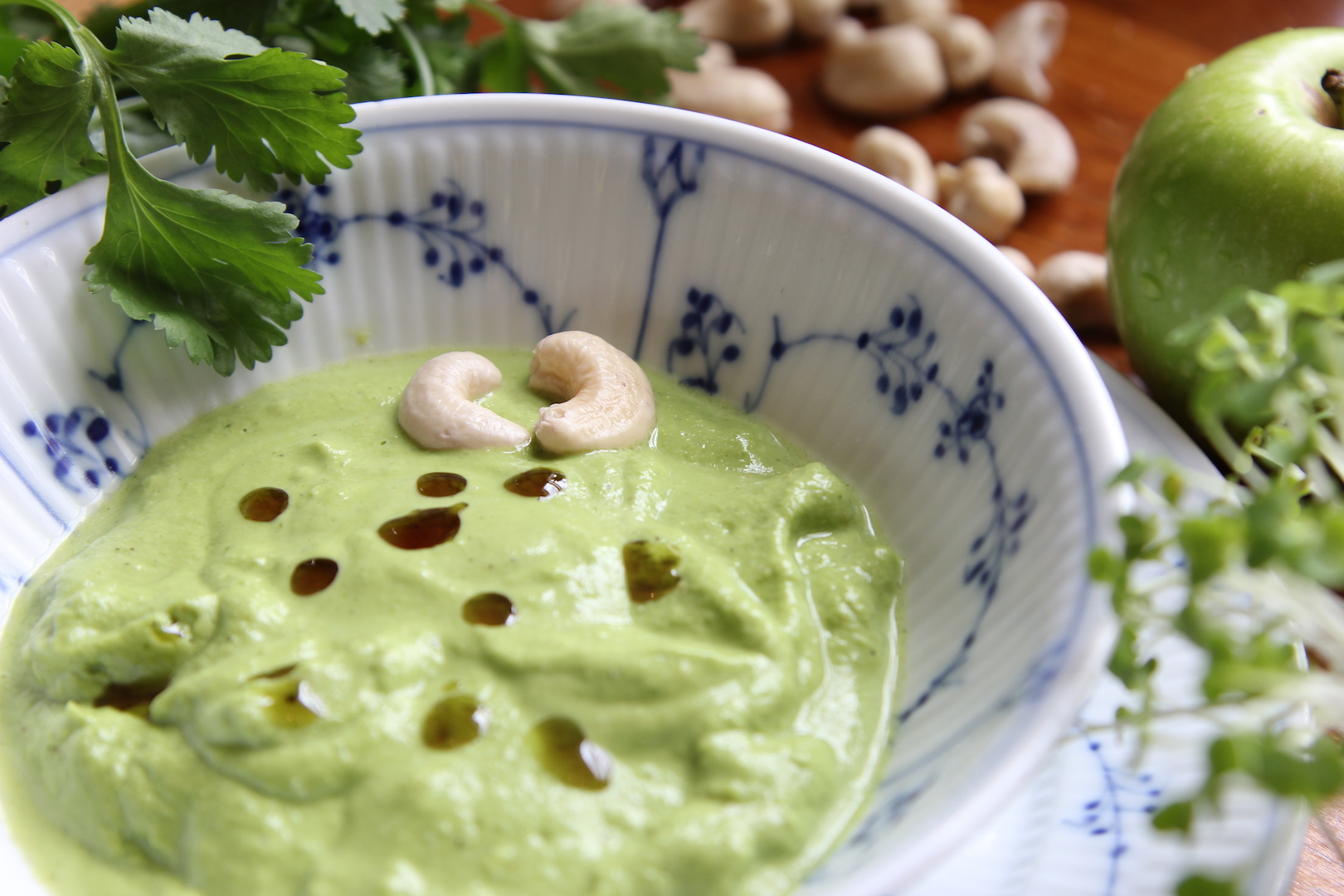 Print Recipe
Apple Coriander Cashew Sauce
Nutritional Benefits: Green apples have high levels of dietary fiber, which is attributed to reducing the bad cholesterol levels and therefore improving heart health. Green apples also contain pectin, which acts as a prebiotic that helps boost the growth of good bacteria in the gut, which helps food get broken down efficiently. They also contain vitamins A and C that improve eye health and boost immunity, iron, and calcium that improve bone health and blood quality. Cashew nuts are endowed with healthy fats, fiber, good quality plant protein, minerals such as manganese, magnesium, copper, and potent plant compounds such as antioxidants. This helps improve your cognitive function, immunity, energy synthesis, and bone health.
Ingredients
1 cup raw cashew nuts, soaked

1 green apple

1 celery stick

salt to taste

1/2 cup olive oil

1 lemon, juiced

1 tsp raw honey or coconut sugar

Dash of pepper

1 tbsp pumpkin seed oil gives it a unique flavor
Instructions
1
Cut apples and celery sticks into small pieces.
2
Add the soaked cashew nuts to a blender and blend until smooth.
3
Add the rest of the ingredients into the blender and blend until smooth.