Add to Favorites
There's no need to use gluten-rich white flour in any dessert especially when you have health issues. in this Gram flour apple crumble. Use gram flour the same way you would regular flour, and you'll reap the nutritional benefits. It has similar culinary qualities to wheat flour and is safe for celiac disease, gluten intolerance, and wheat allergy sufferers. Chickpea flour, often known as gram flour, is a delicious and healthful alternative.
It is quite easy to prepare and switch to increase the healthfulness of your diet. Chickpea flour is available in supermarkets and online, but it's also quite simple to manufacture at home yourself, chickpea flour in Gram flour apple crumble is a perfect sustitude. 
The biggest advantage of gram flour is, adds an extra crunchyness to the dough. Try Gram flour apple crumble, and let me know how did you find this sweet heavenly treat.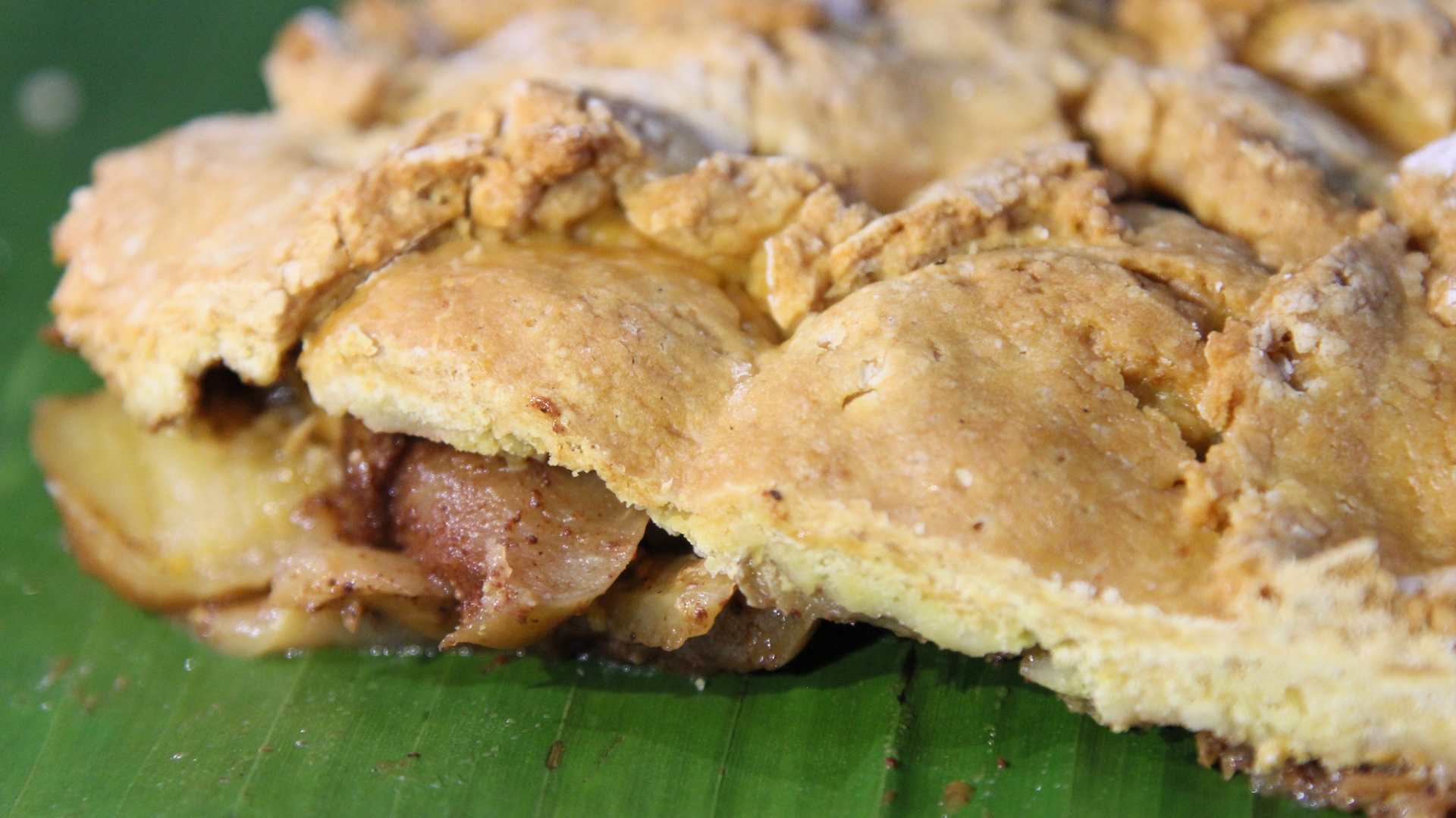 Print Recipe
Gram flour Apple crumble
Looking for gluten free dessert? Then this recipe for Gram flour apple crumble is your ultimate go-to recipe.
Ingredients
For the dough

1/4 cups apple juice or (1 cup mango pulp optional)

500 gm / 3 cups gram flour

200 gm / 2 cups rice or corn starch

1 tbsp baking powder

1 tbsp bicarbonate soda

4 tbsp coconut butter

Zest from one lemon

mixed well and roll out into a thin sheet.

Filling for crumble

10 green apples

1 tbsp Vanilla essence

1 tbsp cinnamon powder

250 gm dark brown sugar or demerara sugar

2 Pinch of salt

Juice from one lemon
Instructions
1
In a bowl add the gram flour, rice starch powder, baking powder, bicarbonate soda, lemon zest, pinch of salt and coconut butter and mix all ingredients into a sandy and consistency.
2
To make it more clumpy consistency, slowly drip mango pulp gently mixing the flour and pulp with your fingers but not forming into a bread dough slightly a sandy chunky mixture.
3
Now you have the crumble dough ready, set the clumpy mixture aside and prepare the apples.
4
Cut up apples into thin slices and place on a tray.
5
Over the apples sprinkle dark brown sugar, lemon juice, cinnamon powder over the apples.
6
Take the clumpy dough and sprinkle generously over the apples.
7
Place the tray into a preheated oven at 200°c between 45 to 55 minutes to bake.
8
Once you smell the crumble scent in the air the crumble or after 55 min take a look into the oven that the crust is golden brown and crunchy.
Notes
You can make the gram flour dough by rolling out into a sheet and placing over the apples or you can make it into crumble consistency. either way, its really a delicious and healthy substitute for white flour. Instead of apple juice you can use and mango pulp.