Add to Favorites
Buckwheat (Sourdough) Bread
Homemade bread has a special place in my heart among all the baked goodies that can be created. It makes no difference whether you make fast bread or yeasted bread. It also doesn't matter if the bread is baked in a loaf pan or in a freeform artisan bread pan.
And it appears that you guys enjoy gluten-free bread recipes of all kinds as much as I do.
This quick buckwheat bread is exceptionally soft, fluffy, and tender, with a texture and appearance that is uncannily similar to whole wheat bread! You wouldn't even know it was gluten-free and dairy-free! We like to use it to make avocado toast or to smear jam or honey all over it. This gluten-free brown bread will become a favorite no matter how you eat it!
Baking yeast bread has become a form of therapy in and of itself. According to macrobiotics, buckwheat is contracting, which is helpful for concentrated attention. Buckwheat's flavor, smell, and properties transport you to the present moment. Enough with the other issues that are clouding your head; buckwheat will assist you in focusing on what matters most.
Chia seeds are added in Buckwheat (Sourdough) bread. They are high in omega-3 fatty acids, which boost immunity, maintain blood pressure balance, and keep the heart healthy and fit.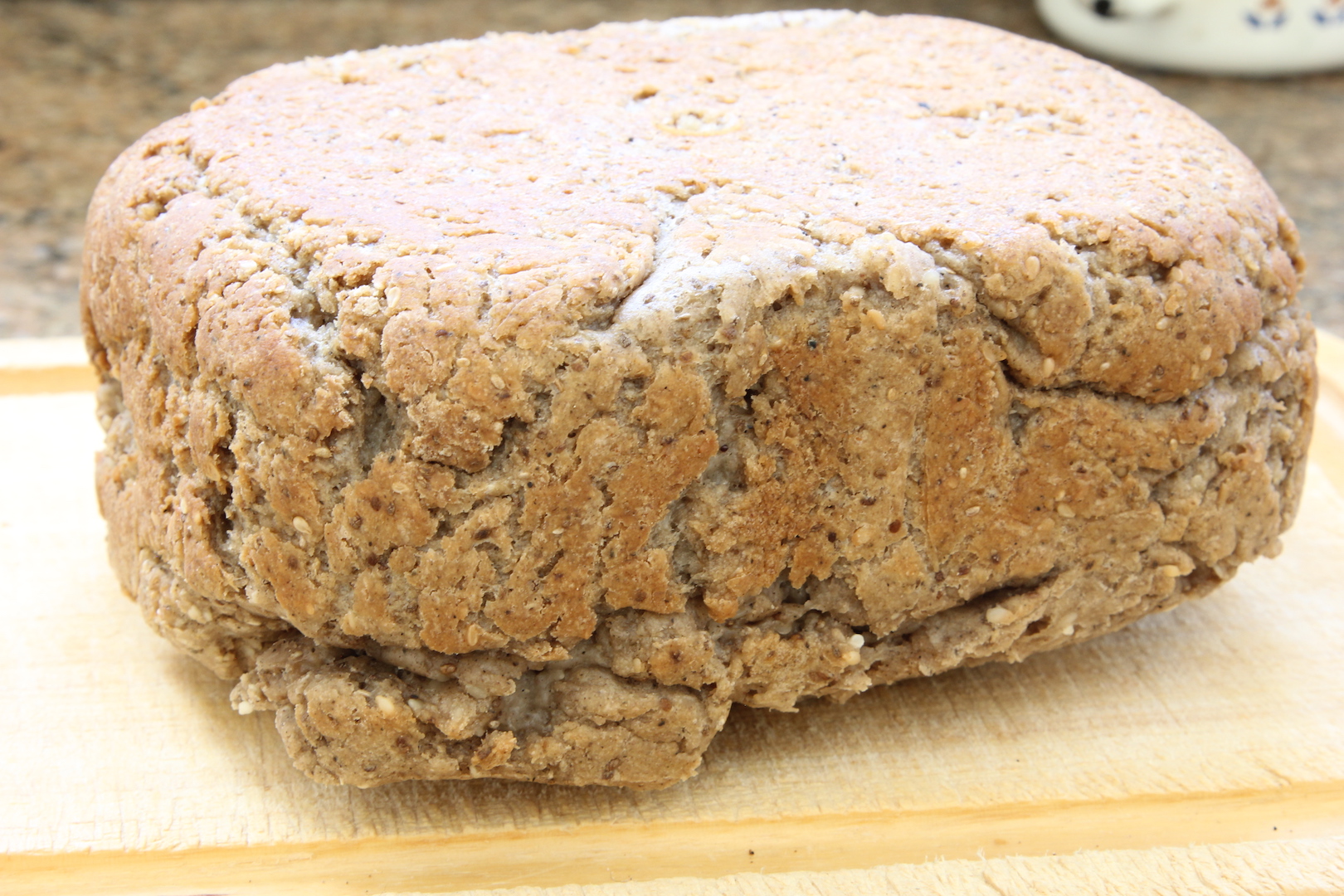 Print Recipe
Buckwheat (Sourdough) Bread
Buckwheat (sourdough) Bread is a gluten-free bread that is full of healthy nutrients and comes with a burst of flavors.
Ingredients
For the sourdough

75 gm wheat sourdough starter

60 gm buckwheat flour

60 gm water

1 tsp of coconut butter to line the bread tray

For the main dough

450 gm  Whole grain wheat bread flour

60 gm buckwheat flour

285 gm water

1 cup chia seeds

250ml coconut milk

10 g salt
Instructions
1
Place the soaked buckwheat grain with 1 cup of water into a liquefier and blend until smooth.
2
In a bowl add all the main ingredients dough and mix well and knead for 10 minutes and set aside for 15 minutes in a warm place.
3
Line a bread tray with coconut butter and flour around the mold tray place the dough into the mold.
4
Then place into the oven on a preheated oven.