Add to Favorites
The Rawmesan mixture of these five amigos makes for a unique flavor. This is a natural vegan cheesy-tasting topping or garnish for salads, soups, tacos, and just about anything you want to put it on. This is then mixed with nutritional yeast, ground pine nuts, and cashew nuts, which combined together give this very unique characteristic to the flavor. Roasted Cashew nuts, pine nuts, roasted cumin, nutritional yeast, and black salt are a unique mix indeed.
Try this rawmesan out and let us know what you think of this rawmesan recipe.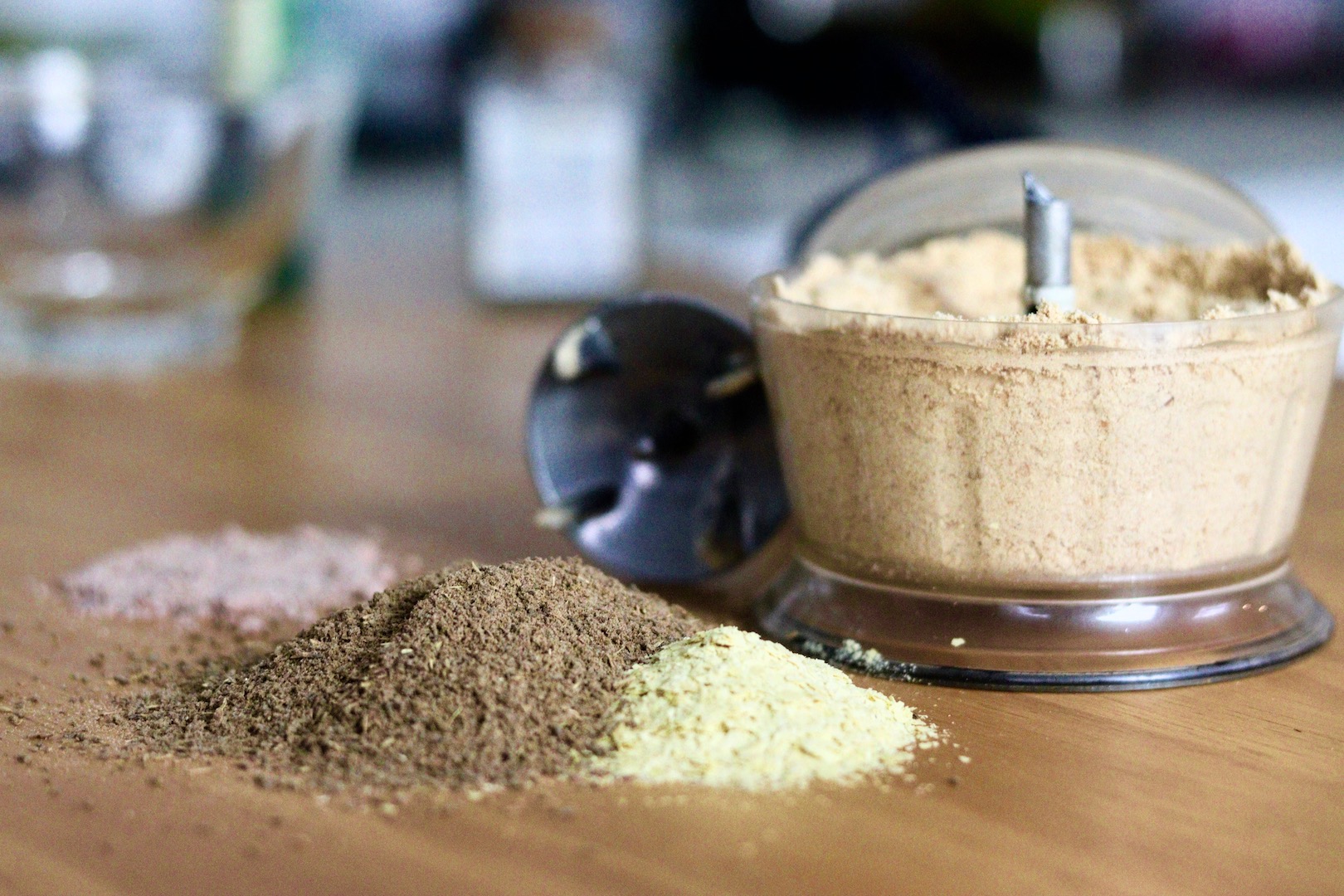 Print Recipe
Rawmesan
This is a natural multivitamin.
Ingredients
1/2 cup roasted cashew nuts

2 tbsp raw pine nuts

1/2 tbsp black salt (Kala Namak) and some

2 tbsp large flake nutritional yeast

1/2 cup cumin seeds
Instructions
1
In a high-speed blender, add the pine, cashew nuts and process until the mixture turns powdery.
2
Roast cumin seeds in a skillet over medium heat then crush in a blender until power.
3
Mix all the crushed powder with, nutritional yeast and squeeze half a lemon juice.
4
You can serve it with any meals, soups or salads.
5
Store the Rawmasan in an airtight container and can use it as a garnish for different dishes.