Add to Favorites
Honey Lemon Turmeric Ginger
Here is a story about the powerful healing properties of this portion. One of our volunteers was showing signs of getting a severe cold. We warned him and suggested he takes a shot of this portion, but he refused. He said ginger was too strong for him. After two days, he was really out of shape. By that time, he was suffering from coughs, fever, and a headache. He came back and asked for the shot himself.
We taught him how to prepare the portion and asked him to take it three times per day. His high fever, virulent cough, and cold disappeared without a trace!
Recommendation – take it when you notice the first signs of a cold or fever. You have to drink it immediately for maximum impact. All the nutrients, energy, and healing chemicals for the body are in the natural foods we consume daily. Keep your internal environment clean and strong, and you will be healthy and shining. " Make it, Drink it, Feel it."
It prevents sinusitis, removes headaches, clears soar throats, relieves liver pain. Clears chest congestion, is ageneral homemade tonic. Works all the time. You can also make it part of your regular regimen, where you take it once every three or four days or so to keep your immunity strong. Honey, lemon, turmeric, and ginger are the ultimate immune boosters.
A Blast of Magic Portion, a zest of creating a healthy you. Ture happiness joy comes when you are inherently healthy.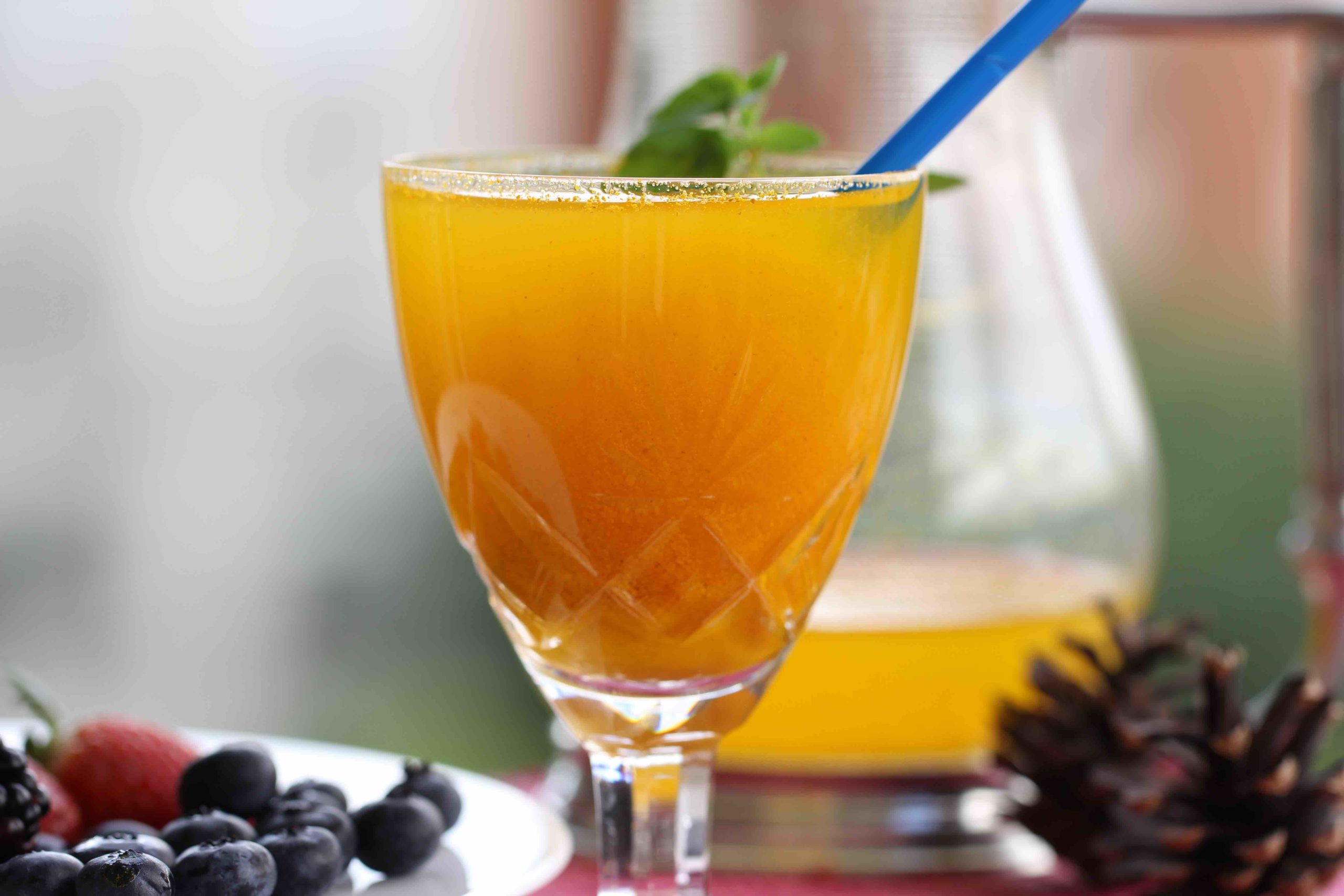 Print Recipe
Blast of Magic Portion
Nutritional Benefits: Honey, often referred to as the elixir of life, has been used for medicinal purposes as far back as 7000 B.C. Raw honey, the purest form of honey, is packed with potent antioxidants that fight off free radicals that cause cell damage and propagate chronic illnesses. Honey provides soothing relief to coughs and sore throats by healing respiratory irritations and infections. Lemon is one of the best sources of vitamin C, the immune booster that helps relieve flu-like symptoms. Turmeric offers antioxidant, antiseptic, anti-fungal, expectorant, anti-carcinogenic and carminative. Ginger is the sore throat whisperer thanks to its anti-inflammatory characteristics as well immune-boosting benefits that help fight off infections affecting your throat.
Ingredients
1 tsp turmeric powder

1 lemon, juiced

1 tbsp raw honey

2 tbsp ginger juice
Instructions
1
Add freshly squeezed lemon juice to a cup or a glass.
2
Stir in raw honey and turmeric powder until turmeric is dissolved.
3
Using a fine grater, grate the fresh ginger, then firmly squeeze out all the juice from the pulp. Add it to the mixture and stir to combine well.
4
Drink it as a shot immediately after preparation.
Notes
There are many variations of this shot. One lighter variation, which we have traditionally used for maintaining good health and for healing the body, is to make a simpler drink with one cup of warm water, one teaspoon of honey and one teaspoon of turmeric powder and drink it twice a week. It's a natural tonic and excellent for your health, especially for your skin and liver.