Add to Favorites
Dosa batter, when traditionally made, is set aside at room temperature to ferment overnight between six to eight hours that produces natural probiotics and digestive enzymes to facilitate digestion. Urad dal is one of the most alkaline of all beans, according to Ayurvedic nutrition studies.
When urad dal blended with rice, the mixture is a balanced protein for the body. Taken with fresh coconut milk for breakfast is a pleasant treat for the whole body. Light, delicious, nutritious, and keeps you going the whole day. 
Dosa pancakes are savory, crispy pancakes that are popular in South India. Dosas are also quite popular in the rest of the country,  practically every suburb serve them along with other South Indian dishes.
When mixed with water in a food processor, the result is a thin batter fermented until tasty. Dosas have a moderately sour flavor from the fermentation, akin to sourdough. The batter is spread out on a heated skillet and baked till crisp and tasty, similar to crepes.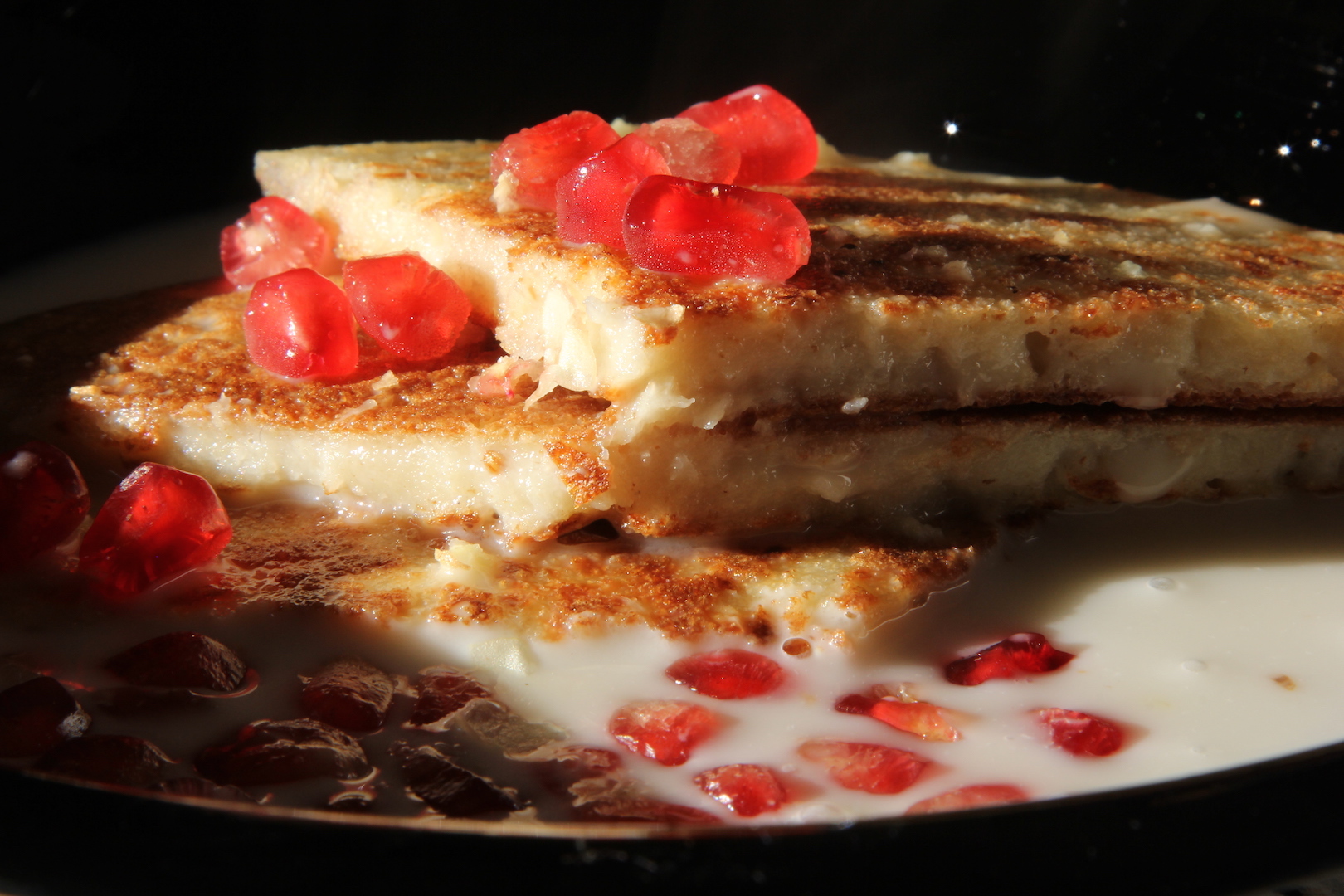 Print Recipe
Dosa Pancake
These sourdough dosa pancakes are a traditional dish of many cuisines around the world. You will love them as they are finger-licking good.
Ingredients
3 cups of water

1 cup of rice soaked in water

1/2 cup urad dal soaked in water

1/2 tsp salt to taste

1 tsp black pepper

Coconut chutney

250 gm Grated coconut

50 gm Coriander leaves

1 tbsp black mustard seeds

1 tbsp fresh curry leaves

1 dried red chili (optional)

2 tbsp sesame oil.

1 tsp salt.
Instructions
1
Soak rice and urad dal separately overnight or 6 hours
2
Blend each independently in a mixer until very smooth then mix them.
3
Let it sit for four to six hours, which causes the batter to ferment naturally.
4
Fermentation creates friendly bacteria called probiotics and enzymes come alive, which aid in digestion.
5
Another more natural way is to add a teaspoon of baking powder; after 30 minutes, you can start making pancakes.
6
With a quarter cup of batter, pour into a hot pan and make little pancakes according to the size you like.
7
Blend coconut until well crushed slightly coarse smooth consistency
8
In a hot pan add sesame oil when it gets hot you add mustard seeds when it beings to crack then add curry leaves.