Add to Favorites
Pineapple Grill is quick recipe we prepared at a yoga retreat for students from the UK. Grilling nutritious dishes and desserts is the easiest and most delicious way to prepare them. Plus, the ease of cleanup and the pleasure of eating outside can't be surpassed. It is, without a doubt, the greatest! Goes amazingly well with sweet and sour sauce and for chili fans you can add some to give a zing. 
It literally only takes a few minutes to assemble the skewers, and it creates the ultimate healthy dessert, sweet and juicy without the guilt! They'd also be ideal for any of your barbecue get-togethers. Put them on when the rest of the grilling is finished, and you'll have dessert ready in 10 minutes!
This recipe was made in a concise time as an emergency dish to satisfy my friend's sweet tooth. It turned out to be amazing.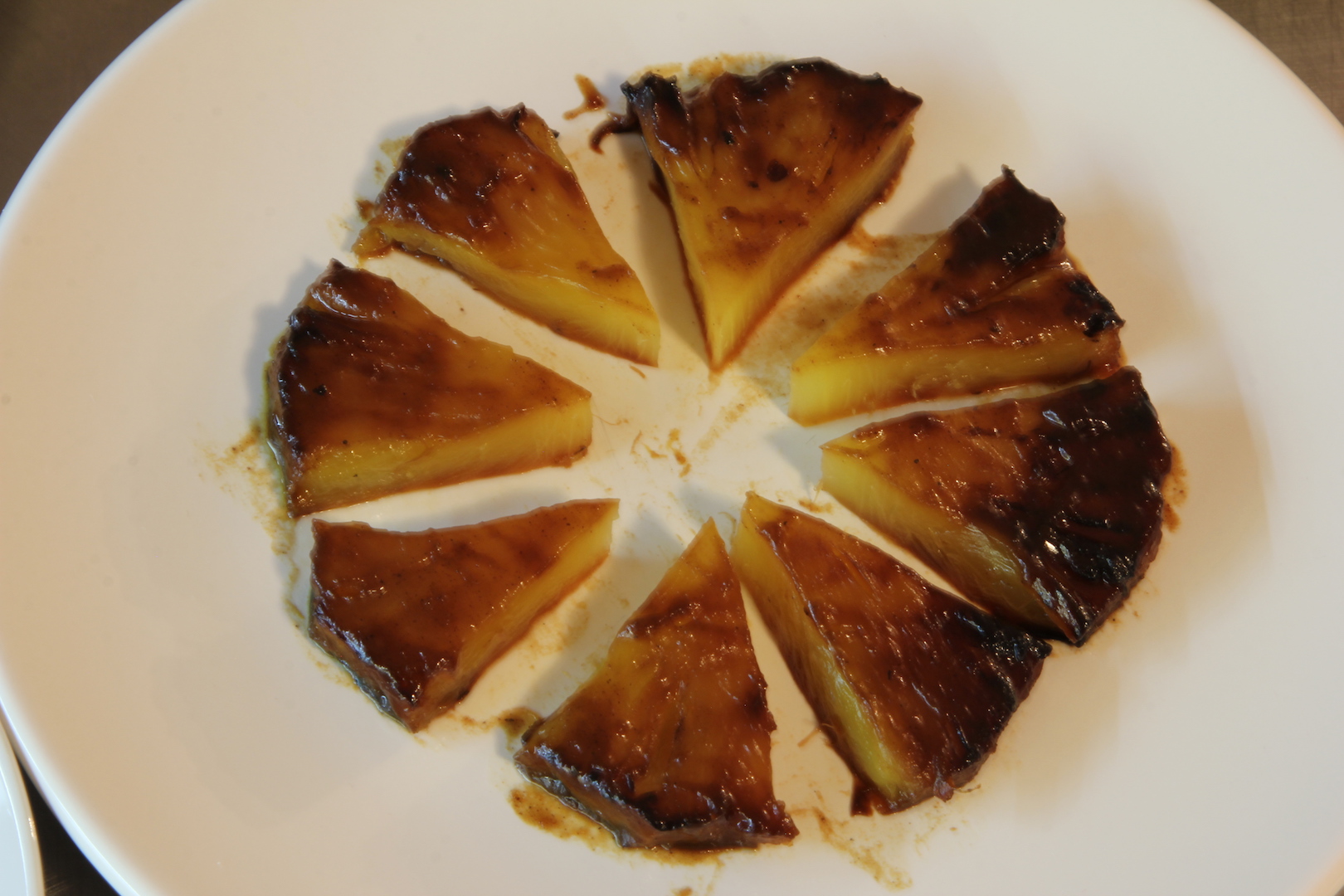 Print Recipe
Pineapple Grilled
Pineapple grill can be your next favorite sweet snack to munch on!
Ingredients
1 pineapple skinned and sliced

4 tbsp coconut oil

2 tables coconut sugar

1 tbsp balsamic vinegar

Pinch of salt

Sauce ingredients

1/2 Mango

1 1/2 cup coconut milk

4 tbsp coconut sugar
Instructions
1
in a very hot skillet add coconut oil, allow sliced pineapples to simmer.
2
Once golden brown on each side and remove from heat.
3
Place on a serving plate and cut into six pieces.
4
Blend all ingredients together in a blender until smooth.
5
Pour the sauce into space between the cut pieces of grilled pineapple.