Add to My CookBook
Buckwheat taco with coconut chutney or mixed vegetables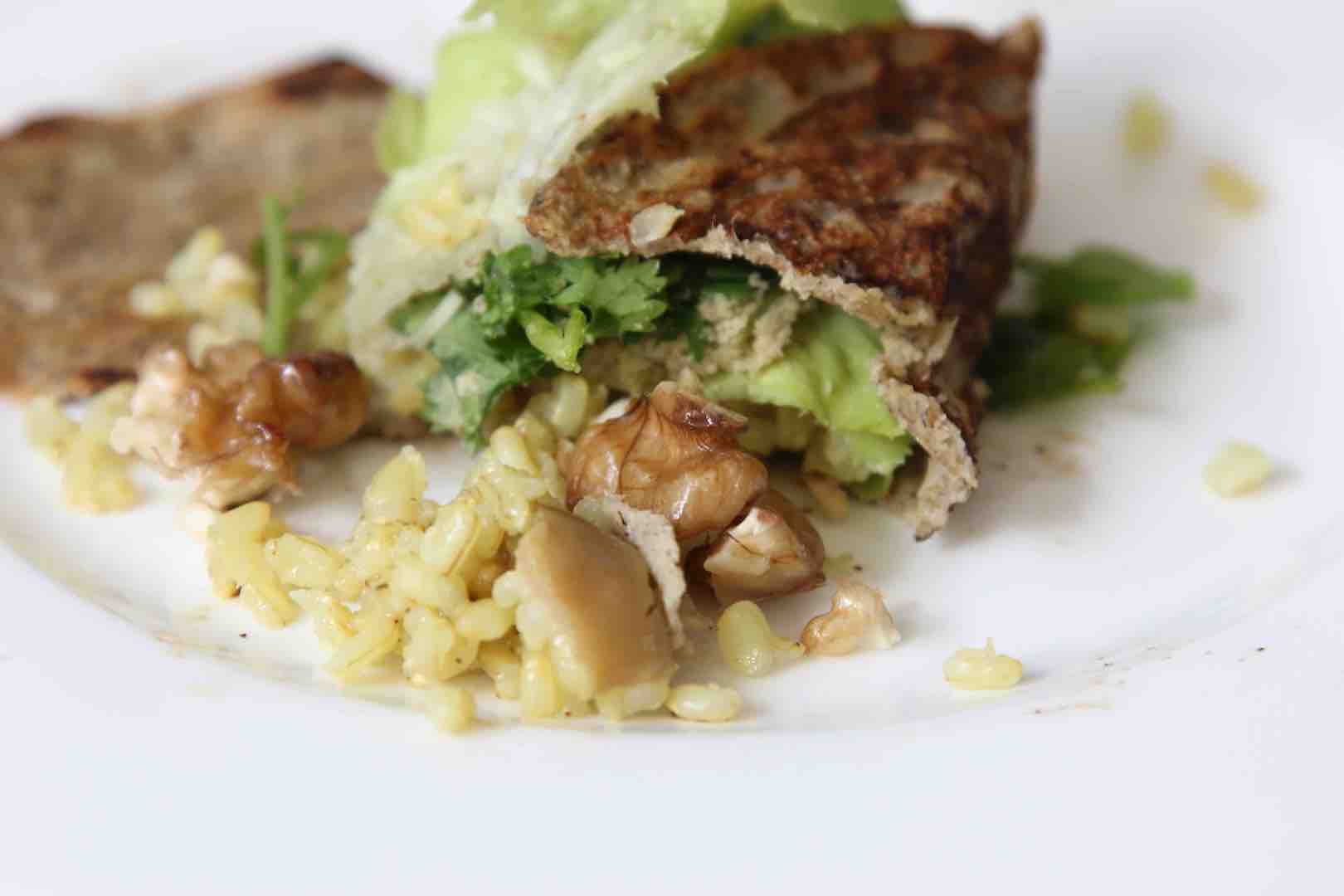 Print Recipe
Ingredients
1 cup buckwheat
2 cups of water
1 teaspoon salt
1/4 cup olive oil
1 cup basil leaves
Filling for Pancake
1/2 cup of basil leaves
1 cup sprouts any kind
1 apple sliced in sticks
1 cup of coriander leaves
1/2 cup flakes of nori leaves
2 tablespoon of mango pickle
1 tablespoon fresh thyme leaves
1 kiwi skinned and sliced into sticks
2 cups of cut Chinese napa cabbage
1 small piece green chilli finely chopped (optional)
Instructions
1
Soak buckwheat in water for 2 hours, blend it with all ingredients.
2
If you are in a hurry, use buckwheat flour instead and a half teaspoon of bicarbonate soda or baking powder.
3
Make pancakes in a skillet the size you prefer. Keep it small initially until you get the hang of it.
5
Mix all the ingredients well with your hands and dive it into equal portions
6
You will make approximately 6 to 8 Gallets taco depending on the diameter and thickness you make them.
7
Place the filling inside the taco roll up and serve with a bowl of pesto or one of our special sauces. Enjoy