Add to Favorites
Hummus is a must-have for every kitchen. This, however, poses the problem of monotony from eating one thing too many times. The great thing about hummus is that it is also effortless to adapt it into the type of hummus you like. You can go for a sweet and sour flavor, a sweet and spicy flavor, a smoky flavor, or even a fruity flavor. Of course, all these depend on your choice of ingredients.
This Hummus recipe has a new flavor introducing an orange character. This will add a unique citrusy sweetness with a very mild tang that can still be felt without being too overpowering. By the addition of lemon zest complements really well to the orange zest.
Whether boiling the chickpeas yourself or using canned chickpeas, reserve the liquid (aquafaba) to help add moisture to the hummus. For an authentic taste, avoid canned goods unless you really have no option. You can also use aquafaba as an egg replacement in vegan baking. Combine all ingredients in a power blender and pulse until super creamy. Taste to gauge whether you need to adjust the flavor, then enjoy this fresh citrus-flavored hummus with pita crackers, veggie sticks, bread, crackers, or other meal of choice.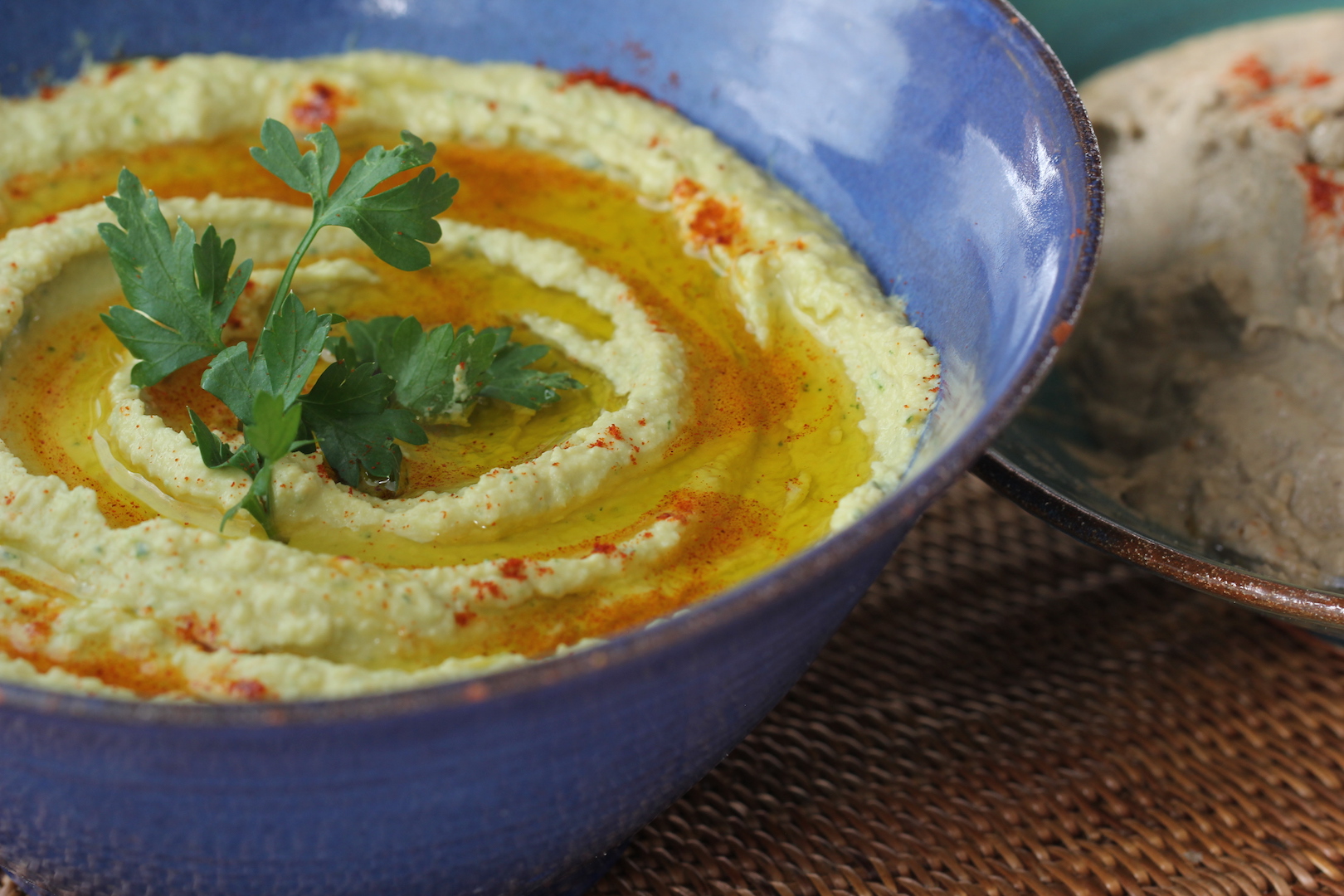 Print Recipe
Humms II
Nutritional Benefits: Chickpeas are a good source of fiber, making them very beneficial to your digestive health. The fiber helps increase the good bacteria composition in your gut and also helping efficiently eliminate waste. Their low rank in the Glycemic Index makes it a heart-healthy food as it helps lower blood sugar and bad cholesterol levels. Freshly squeezed orange juice is rich in vital nutrients such as the immune-boosting vitamin C, free radicals fighting antioxidants, heart and gut healthy minerals.
Ingredients
2 cups chickpeas, cooked

1 cup olive oil

2 lemons, juiced

1 tsp of salt or to taste

1 tsp pepper

1/4 of orange peel

2 tbsp freshly squeezed orange juice

Zest of 1 lemon

1 tbsp tahini

2 tbsp yogurt (or coconut milk, for vegan)

3 tbsp coriander leaves, finely chopped

1 tsp paprika
Instructions
1
Place all ingredients into a blender and blend into a smooth paste. You can use this as a dip or as a spread.