Add to Favorites
Zucchini ribbons with carrots, toasted nuts, and rawmesan cheese, tossed in a soy, honey dressing is a fresh, healthy, and vibrant salad that's not only appetizing to the mouth but also the eyes. Zucchinis salads are great for summers. It's low carb, quick to make, and refreshingly light for hot summer weather. The soy, vinegar, honey dressing gives this salad a nice tangy-sweet punch with zucchi´s ribbons
This no-cook zucchini salad is a refreshing and lovely way to use up plenty of zucchini and impress your friends and guests.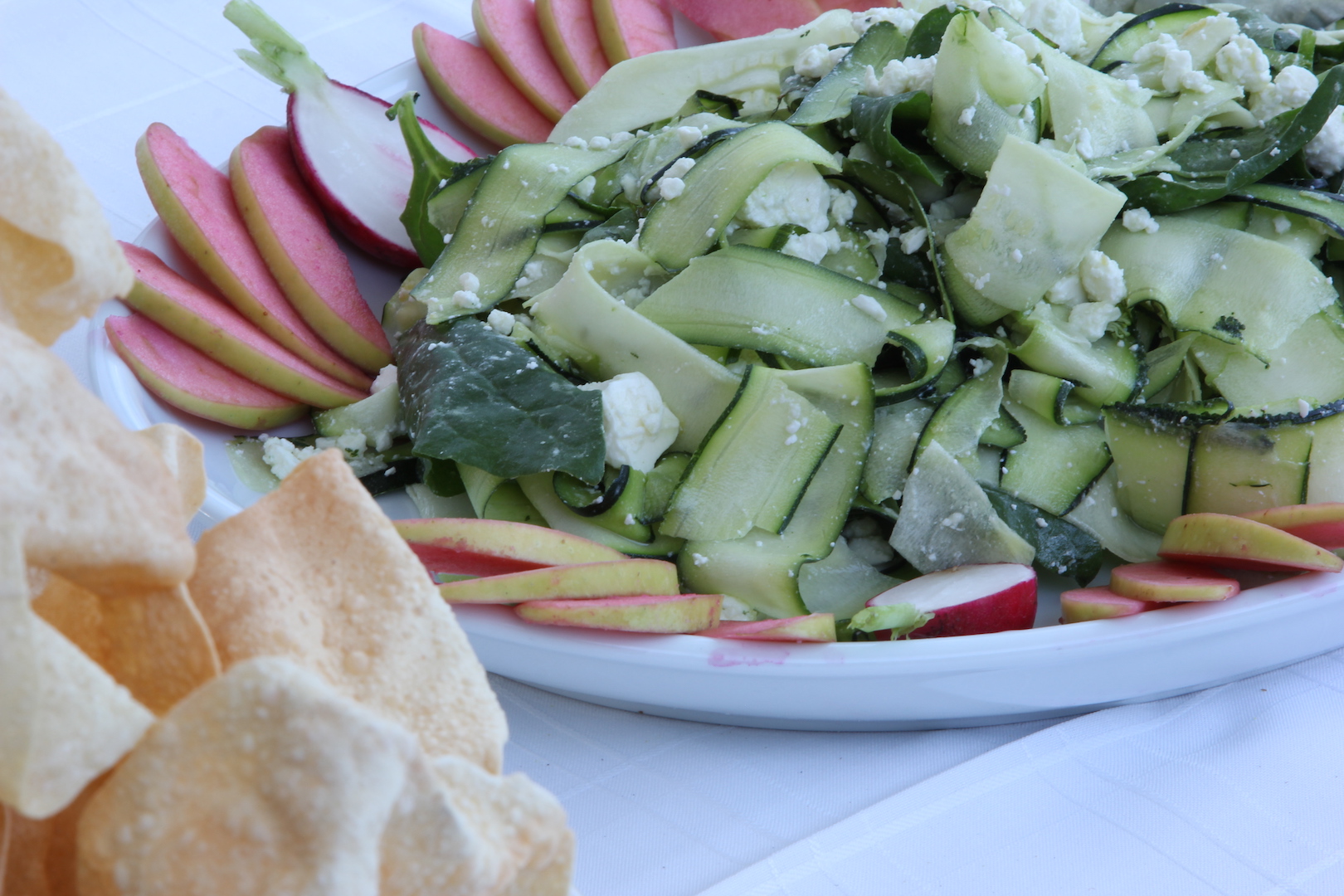 Print Recipe
Ingredients
2 large zucchinis

1 carrot, thinly sliced

1/2 cup pine nuts, toasted

1 tbsp pumpkin seeds, toasted

1 tbsp sunflower seeds, toasted

1/ 2 lemon juice

1 tbsp Nutritional yeast

1 tbsp black Himalayan salt ( Kala Namak)

1 tbsp ground black pepper

For the Dressing:

1 tsp balsamic vinegar

1 tbsp soy sauce

1 tbsp honey

For topping

Rawmesan cheese powder (non-vegans can use milk cheese)

3 to 4 sprigs of mint leaves

1 tsp pine nuts
Instructions
1
Using a vegetable peeler or spiral slicer, slice zucchini into thin ribbons.
2
In a large bowl, add zucchini ribbons, carrots, and nuts. Drizzle olive oil and lemon juice on top. Season with salt and pepper and mix well.
3
In a large bowl, combine balsamic vinegar, soya sauce, and honey.
4
Drizzle it over the zucchini salad. Toss and mix until well combined
5
Top off with rawmesan cheese powder, mint, and pine nuts, and serve!