Add to Favorites
These delicious fruity, nutty bars are oil-free and sugar-free. They're nutty, chewy, and somewhat sweet, making them an ideal grab-and-go snack! These Fruit and Nut Bars stand out from the rest of the site's bars and squares.
Crisp and chewy in texture, they're packed with dried fruits, nuts and kept together by maple or rice syrup. These are ideal for a healthy on-the-go breakfast, a terrific snack to bring in lunchboxes, or to take on your next picnic or walk. They have the extra benefit of keeping for several weeks in the refrigerator.
These homemade fruity nutty bars are a tasty alternative to granola bars from the store. You may also use Medjool dates or raisin, and the bars will be nice and chewy.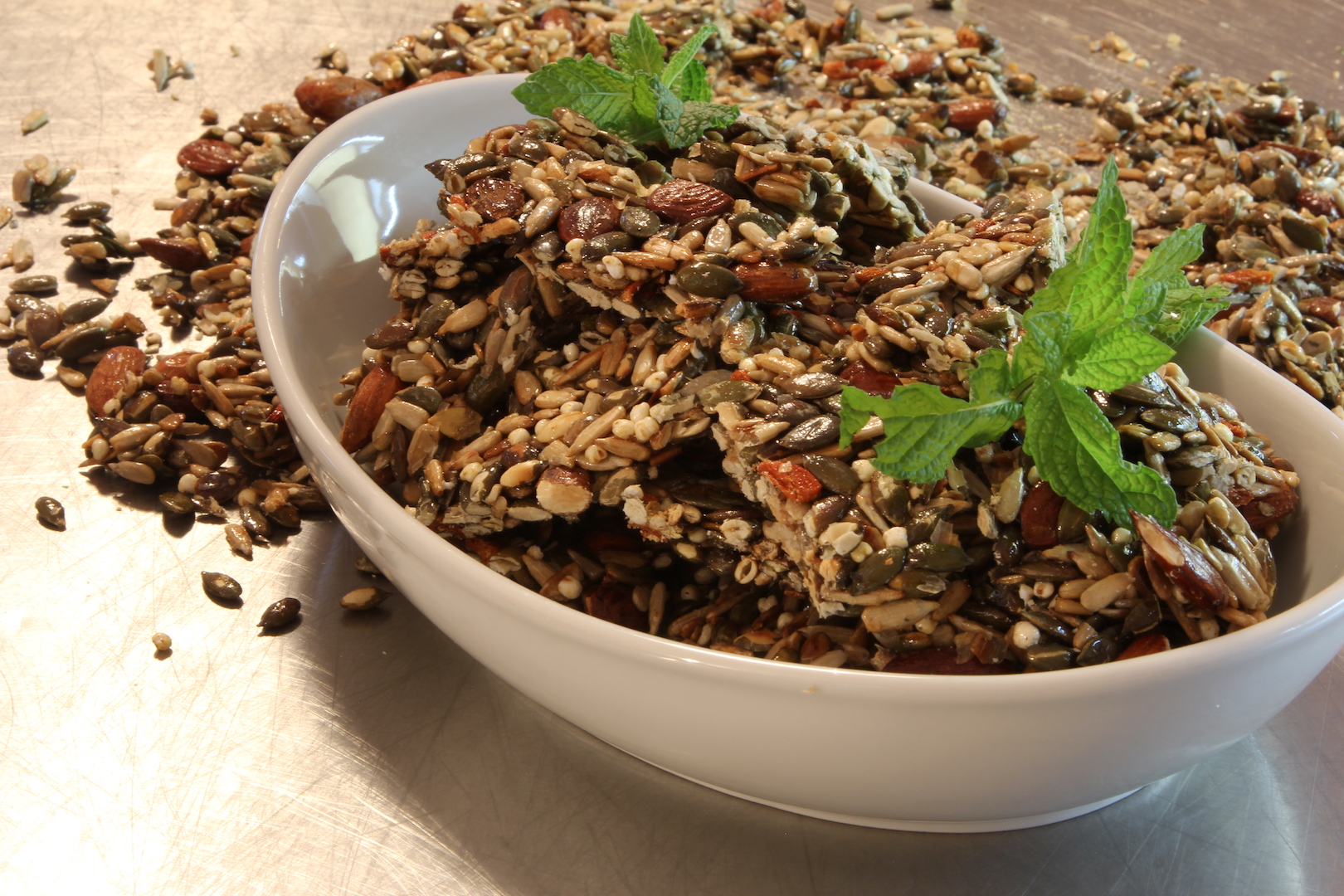 Print Recipe
Fruity Nutty Bar
My ultimate go-to snack is the delicious, high-protein, and yummy Fruity Nutty Bar. Try these bars and you will love them for sure.
Ingredients
1 cup roasted almonds

1 cup roasted cashews

1/2 cup roasted pecan

1/2 cup dried prunes

1/2 cup of dates

1/2 cup apricot

2/3 cup dried blueberries

2/3 cup goji berries

1/2 cup toasted desiccated coconut 

1/2 cup brown rice syrup

1/4 cup maple syrup (optional)

1/2 teaspoon sea salt
Instructions
1
Preheat the oven to 180C/160C Fan/4.
2
Line a 20cm/8in or 23cm/9in a square tin with baking paper.
3
Spread the desiccated coconut out onto a baking tray and bake them for about 5 minutes until they turn slightly brown, smell nice, and toasty. Set aside to cool. (You can skip this step, but it makes the bars tastier, crispier.)
4
Toast the nuts. When they are nice, slightly brown, remove them from the oven.
5
Place the roasted nuts altogether into a bowl. Add the desiccated coconut. Then the brown rice syrup and salt and mix them well until they make a chunky consistency.
6
Remove from bowl and roll out the fruity nuts to form flat 1.5 cm or 1 in a thick bar and roll out into a flat square shape.
7
Press in the goji berries, blueberries, and some of the crushed pecan nuts.
9
Place the tray into the freezer for a few mins to firm up before cutting.
10
You can cut them into different shapes and wrap each bar in a cling film or paper to keep fresh, and it's ready for packed lunch or a hiking trip.