Add to Favorites
Avocado salad is simply elegant to prepare and serve. The trick to forming the spiral is to cut the slices to a degree where the avocado can curve without breaking it. Once this delicate part is done, the fun part is dressing the salad.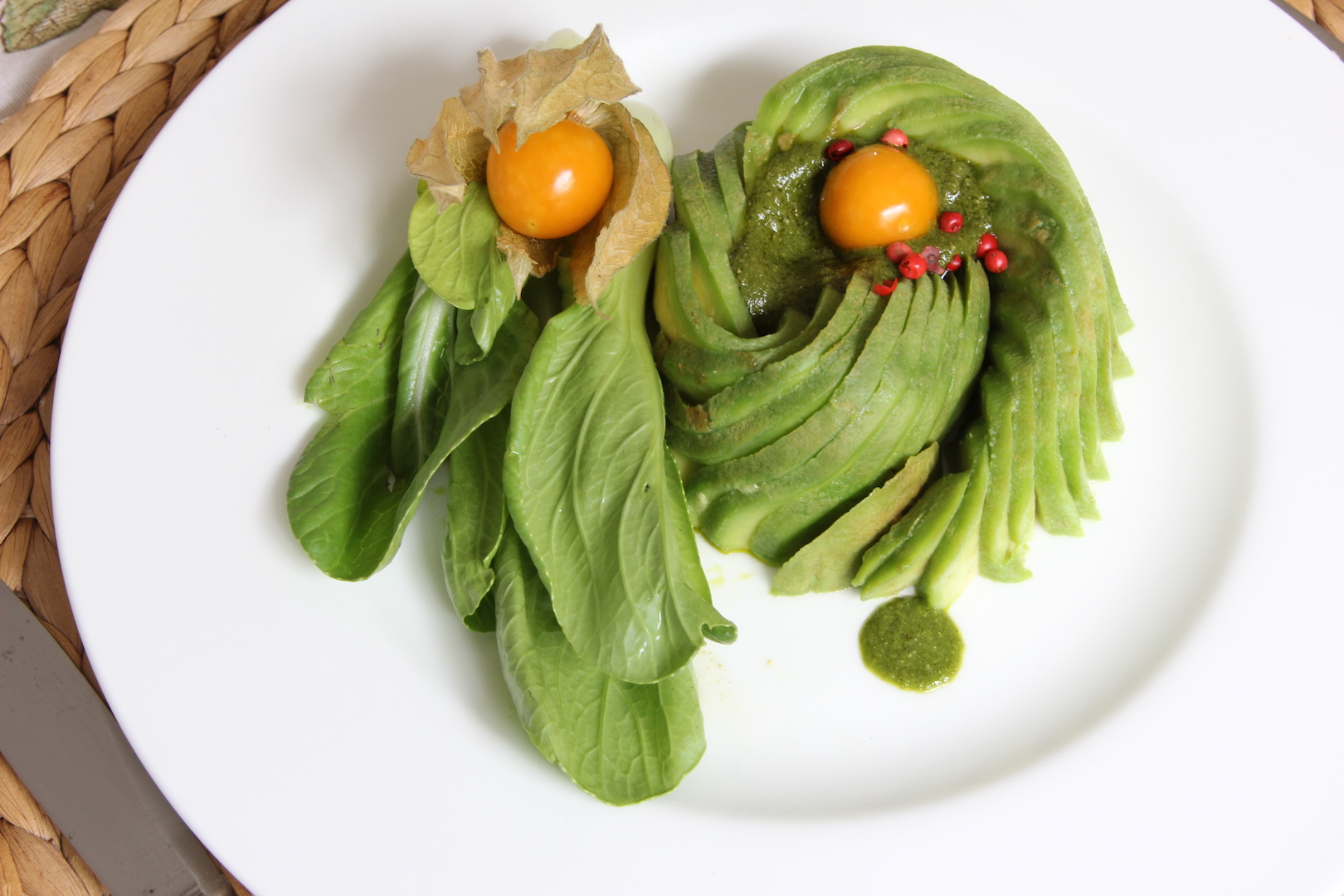 Print Recipe
Ingredients
1/2 a medium ripe avocado

A dash of red pepper and spices

Make a vinegarette

1 tsp balsamic vinegar

1 tsp brown sugar or honey

1 tsp lemon juice

1 tsp of olive oil. (pumpkin seed or roasted sesame oil) optional

Mix well and serve with avocado spiral.