Add to Favorites
Cashew nuts are such delicious, nutritious, and dexterous nuts. The creaminess makes cashew the king of cheesecake recipes. Most vegan and vegetarian recipes use it for a variety of drinks, shakes, cheeses, sauces for pasta, and awesome desserts. They can be enjoyed raw, naturally sweet, and milky as is or roasted, which I find irresistible.  Originally from Brazil, the cashew nut found its way into many Indian gravies. It is also a popular ingredient in Persia.
Did you know that the cashew fruit is one of the very few fruits with seeds grown on the outside? The nut is laborious to remove from the pod, and the sap from the pod is extremely toxic, which is why the cashew nut is more expensive than other nuts.  It is very high in minerals and oils, including the enzyme tryptophan which stimulates the secretion of serotonin to help you to feel good. Cashews are high in fiber, heart-healthy lipids, and plant protein and are low in sugar. Copper, magnesium, and manganese – minerals vital for energy production, brain function, immunity, and bone health — are also abundant in them.
This Vegan Cashew Cream Cup Cake will melt in your mouth. It's especially good with a subtle touch of sweet cherry on top. I made this recipe during the cherry season in Portugal many years ago for my friends and colleagues. When tasted the cupcake they were absolutely blown away by the combination of sweet-sour tangy lemon and a touch of zing from the ginger juice.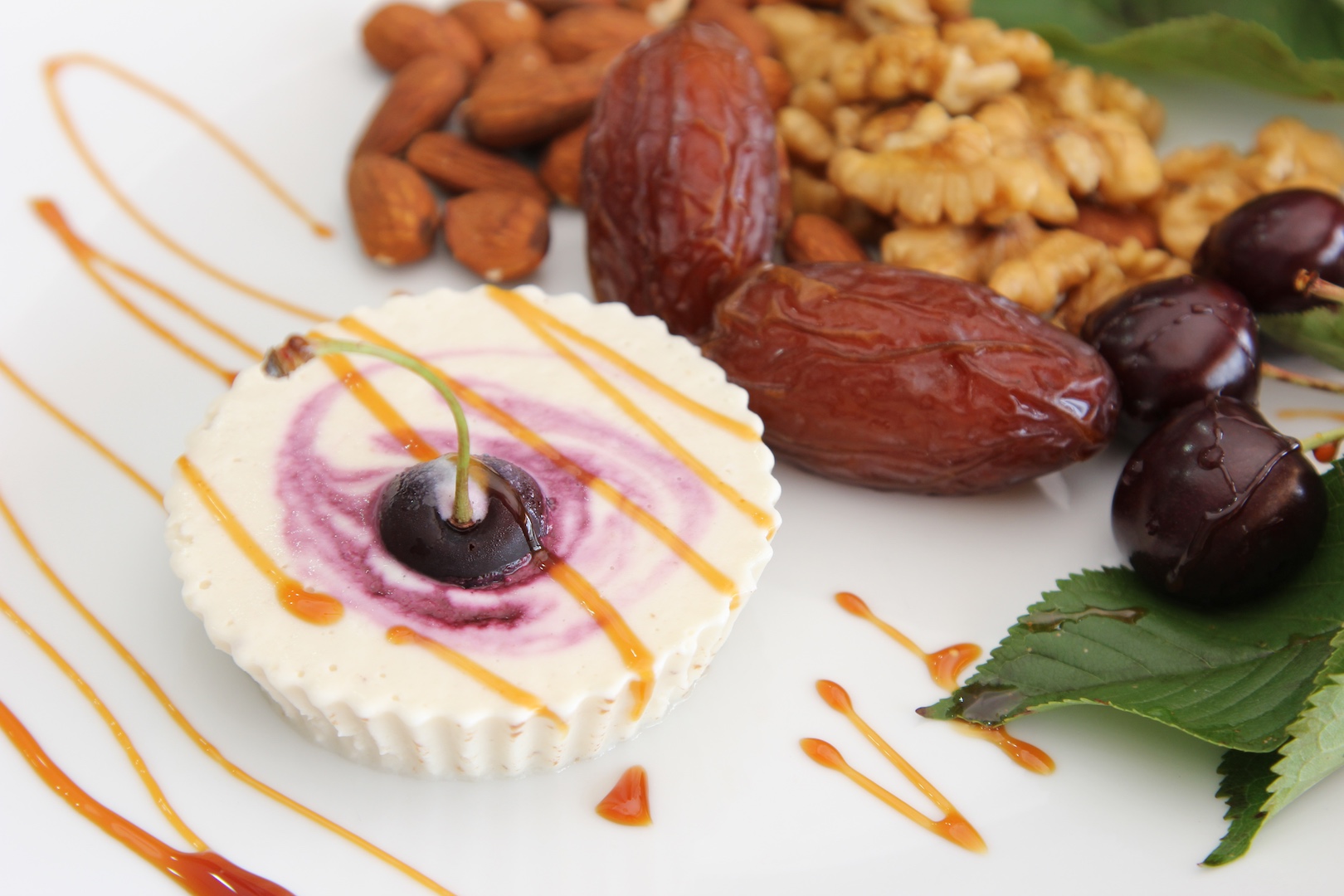 Print Recipe
Cashew Cream Cup Cake
The Cashew Cream Cup Cake recipe is purely vegan, and cashew cream will melt in your mouth like conventional ice cream.
Ingredients
1 cup raw cashew nuts

2 cups of water

1/2 cup rice syrup

1 tbsp lemon juice

1 tbsp ginger juice

2 tbsp coconut butter
Instructions
1
Soak the cashew nuts for four hours.
2
Drain the water and place the soaked nuts in a strong liquefier, along with the rice syrup, lemon juice, coconut butter, and ginger juice.
3
Start blending the mixture at a low speed, then increase the speed to the maximum setting until the nuts turn into a smooth, soft paste.
4
Lightly grease a cupcake rubber/silicon mold or individual cupcake cases.
5
Scoop the batter into the molds, filling them to the top.
6
Top each cupcake with cherries or berries. Freeze for a few hours.
7
When preparing to serve, remove the cupcakes from the freezer and let them sit for a few minutes at room temperature to thaw out.
8
Gently flip the mold onto your serving plate or tray so that the cupcakes fall onto the plate. Handle it carefully as it melts like ice cream.
9
Serve with a garnish of fruits.
Notes
You can place fresh cherries with their stalk in place in each cupcake. This will help you pull the cupcake out of the mold easily once it has been set. If you don't find rice syrup, use honey or maple syrup. Seedless dates are also great as a sweetener, though they will turn the cashew cream slightly brown.