Add to Favorites
Chewy nut bar full of protein and easy to digest excellent for day trips, trekking, and long hikes.
This yummy small-sized nutty coco protein bar may be your next sweet treat. They are the variation of skywalker protein. 
They are rich in nuts that provide healthy fats such as omega-3. Protein bars are progressively replacing chocolates and candy as the best accessible option. These come in a variety of flavors, including Cookie Dough, Blueberry Muffin, Peanut Butter, Cookie Cream, and others. Protein bars are tasty snacks that are high in nutrition for your body and provide hours of energy without the need for sugar.
The majority of businesses claim that their protein foods are produced entirely of natural components. However, if you want to avoid having to buy any extra ingredients, try these protein bar recipes and make your own protein bars at home.
Antimicrobial, antioxidant, and anti-inflammatory activities are all present. Due to its antifungal properties, it also encourages hair growth and prevents dandruff. Applying coconut oil to the skin, according to Ayurveda, aids wound healing and handles scars, blemishes, eczema, psoriasis, and other skin conditions.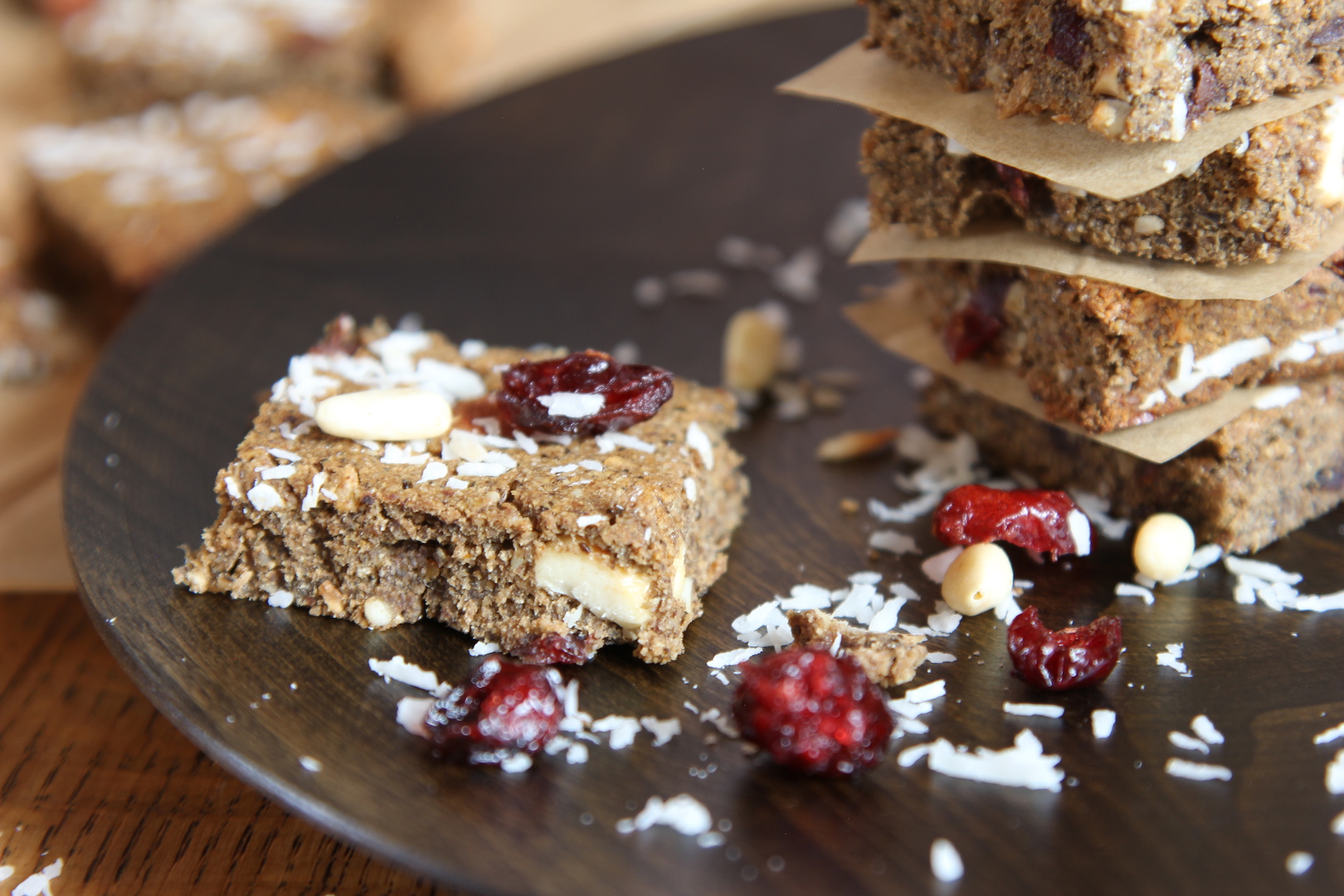 Print Recipe
Nutty Coco Protein bar
A healthy, Nutritious, and yummy choice for your diet. Easily made and easily stored, and available to satisfy your hunger pangs.
Ingredients
4 tablespoon carob or chocolate chips

1 tablespoon desiccated coarse coconut for topping

8 Medjool date paste seeded soaked in water 10 minutes

2 tablespoon Chia seeds blended into a powder

1/2 cup toasted almond nuts grind into powder

1/2 cup toasted cashew nuts grind into powder

2 tablespoon roasted chana dal grind into powder

1/2 teaspoon salt

1/2 teaspoon baking soda
Instructions
1
Mix all ingredients thoroughly and make them into a block on vegetable paper.
2
Stir in desiccated coconut, pine nuts, cranberry.
3
Bake for 30 min at 190ºc remove and allow to cool on wire rack.
4
Cut in preferred bar size and it's ready to go.
Notes
All nuts have lots of proteins which are essential amino acids and need to be consumed regularly. This what the body uses to build the body.