Add to Favorites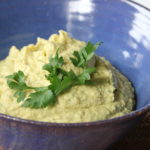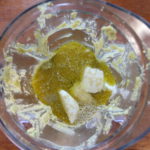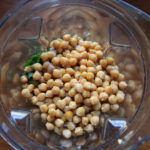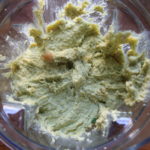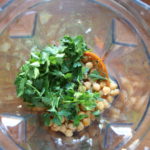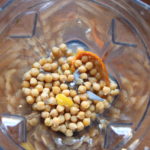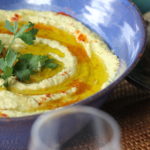 Garlic-Free Hummus, Why garlic free? This Garlic Free Hummus is creamy, thick, nutritious, and ready in only 10 minutes! One great quality of hummus is its versatility. You can custom-make hummus to your taste preference and purpose. Before you get started on the hummus preparation, you should know how you will use it; are you making the hummus to use as a dip, or do you want it to be used as a spread.
Hacks for making amazing hummus!
Hummus for a dip: A dip should have a creamy and thick consistency. This recipe is perfect as a dip, just as it is.           Hummus for a spread: A spread should be creamy and a little wetter. You can add a little more yogurt and aquafaba (the liquid from the chickpeas after cooking) until you achieve desired consistency for this recipe. This makes spreading so easy.
Chickpea hummus is generally very thick and creamy but if you want a super light, fluffy, and creamy mixture, take out the skins. However, this means that you are going to lose out on some of the fiber. The process of removing the skins is quite simple. Squeeze the peas between your fingers, and the skin will fall right off, especially if they are cooked properly.
The preparation process is as simple as it gets as you simply combine all the ingredients in a blender or food processor then pulse to desired consistency. Taste the hummus and adjust the seasonings, to get the best flavor.
Storage and Serving
Hummus is great for storage. It can stay for up to 5- 6 days in an air-tight mason jar in the fridge, depending on the amount of lemon and olive oil you use. While in the freezer, it could last for up to 2 months or more. In either case, be sure to leave about an inch of space to allow for expansion. When you want to thaw the hummus stored in the freezer, let it first do so in the fridge before placing it out in the open air.
You can make your serving unique by using the following tips:
Use it as a mayonnaise substitute – This hummus recipe makes the perfect mayo substitute in flavor and texture.         Garnish with herbs, nuts, and spices – The creaminess of the hummus contrasts perfectly with textured garnishes such as pistachios, pine nuts, or other nuts of choice. You can also top it with freshly chopped chives or parsley and sprinkle it with your favorite spices, such as freshly ground black pepper and cumin or drizzle extra virgin olive oil for more silky smoothness.               Dips and Spreads – Serve with fresh veggie sticks or your favorite vegan chips such as pita chips or spread on bread and wraps. 
The ways you can enjoy this garlic-free hummus are endless. Just put on your creative hat and play with it! Enjoy!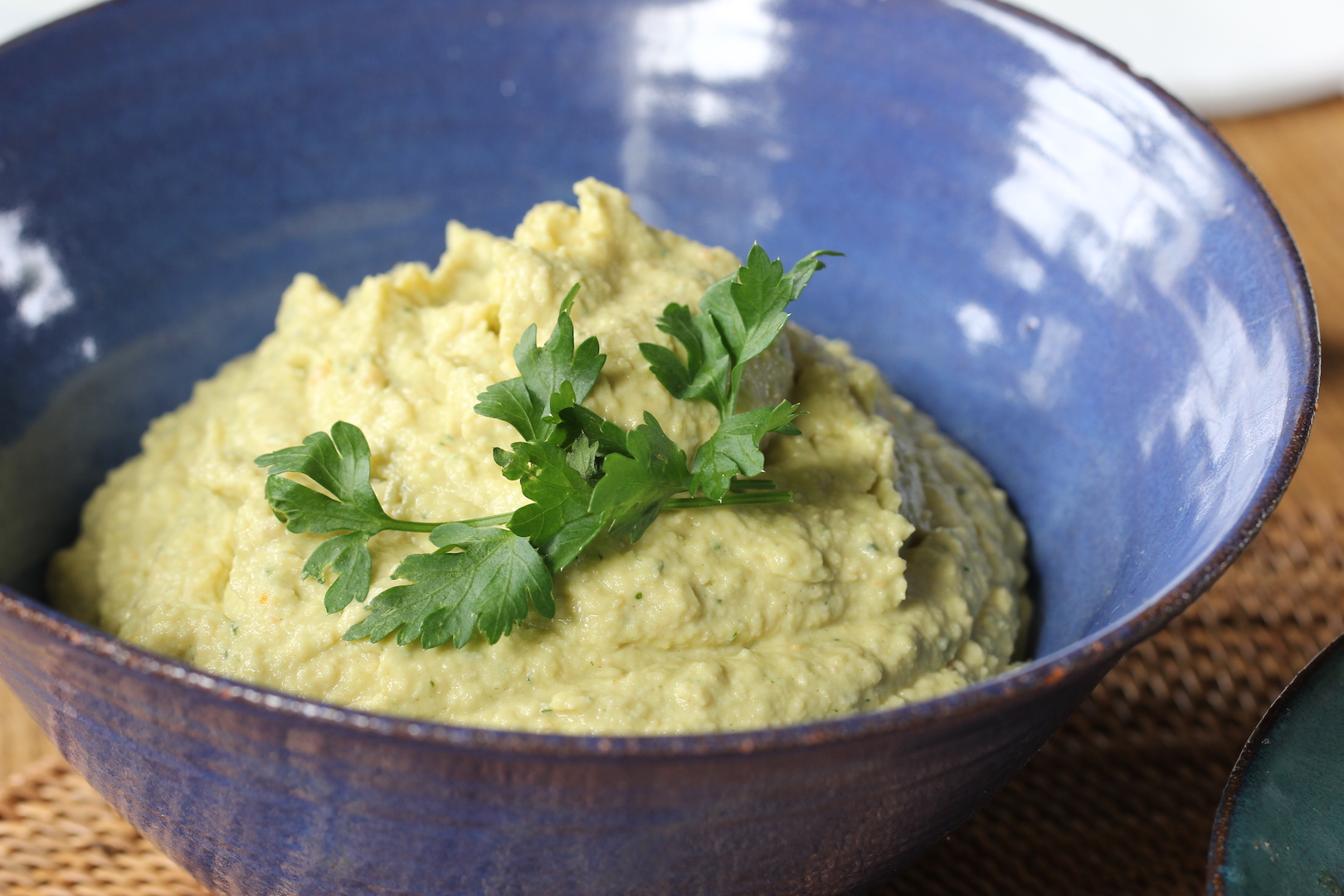 Print Recipe
Garlic-Free Hummus
Nutritional Benefits: Chickpeas boast a potent nutritional profile with a decent amount of calories (1 ounce of chickpeas containing 46 calories). They contain protein, folate, fiber, phosphorus, iron, manganese, and copper. All these work together to help curb your appetite, thus helping with weight loss, promoting muscle recovery, supporting digestive function, and offering heart-healthy benefits such as lowering blood pressure and bad cholesterol levels.
Ingredients
2 cups chickpeas, cooked

1/2 cup olive oil

2 lemon, juiced

A pinch of salt to taste

A pinch of pepper to taste

1/4 of orange peel

Zest of 1 lemon

1 tbsp tahini

2 tbsp yogurt

3 tbsp coriander leaves, finely chopped

1 tsp paprika
Instructions
1
Place all ingredients into a blender and blend until smooth.
2
Serve in a serving bowl, garnish with paprika, basil leaves, and a drizzle of olive oil.