Add to Favorites
Do you need a fast snack? These protein-rich, nutrient-dense nutty balls recipes are ideal for snacking throughout the week.
Simply combine your favorite healthy nutty ball ingredients in a food processor, pulse until smooth, roll into a ball, and enjoy. Here is my favorite recipe, as well as a base recipe from which you can get creative and depart.
These Balls are a densely nutritious snack made up of dried fruit, nut butter, seeds, and other ingredient add-ins in a small ball. They have the flavor of dessert but are truly healthy.
They're the healthy and delicious snack to make at the start of every week. These delectably moreish nutty balls require only four ingredients and less than ten minutes to prepare. Use the recipe as it is, or add some of the suggested add-ins to make it your own.
Nuts are among the best sources of plant-based proteins. Nuts are well-known for their delicious taste and convenience, but that isn't the only reason for their popularity.
Nuts come in a wide variety of shapes and sizes. Almonds, pistachios, cashews, walnuts, hazelnuts, and other nuts are commonly found in raw mixed nuts. They're easy to find in practically any grocery store or petrol station, and they're loaded with nutrients.
Nuts are nutrient-dense food that provides the body with the majority of the vitamins and minerals it requires.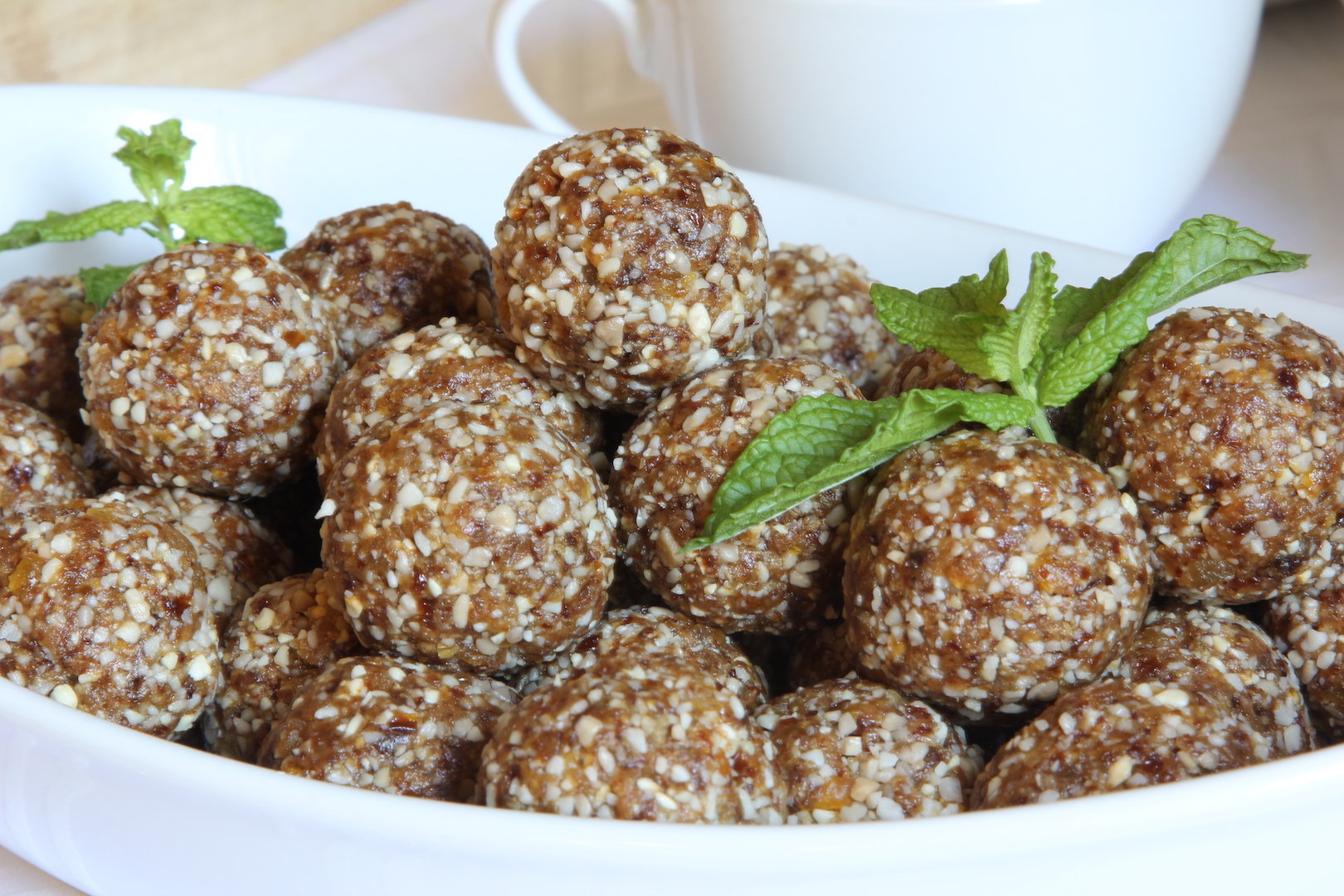 Print Recipe
Easy Nutty Balls
Give yourself a boost of energy and vitamins through these high-protein nutty balls.
Ingredients
1/2 sunflower seeds roasted

1/2 cup raw peanuts

1/2 raisins

1/2 cup almond nuts roasted

1/2 cashew nut roasted

1/2 cup apricot

1/4 cup sesame seeds
Instructions
1
Blend all nuts and seeds individually
2
Then blend raisins, apricot, salt, and cinnamon until smooth.
3
Now add the blended seeds and nuts into the blender with dried fruits and mix well.
4
Keep the mixture chunky or smooth according to how you like it.
5
Make them into balls and you can store them in a jar.